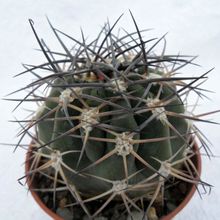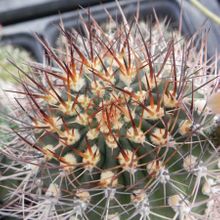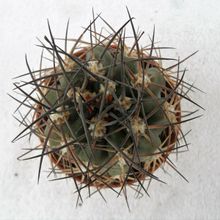 Light-Temperature:
Semishade or filtered sunlight. Frost resistant. The lowest temperature (ºC) supported by this cactus is on average:: -12

Irrigation:
Regular watering in summer, but not excessively. No or little water during winter.
Multiplication:
Seeds
Pests:
Red spiders, mites, cottony mealybug, scales.
Soil:
Standard and very porous cactus mix.
Similar Species
Scientific name:

Acanthocalycium ferrarii
Synonyms:

Acanthocalycium variiflorum.
Origin:

North of Santa María, Tucumán, Argentina.
Natural Habitat:

About 10km west of Quilmes, in Tucumán and on the opposite slope of the same valley (Amaicha del Valle), Argentina.
Blooms