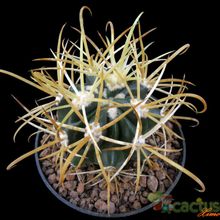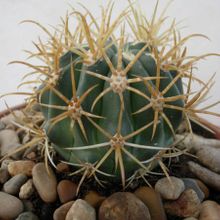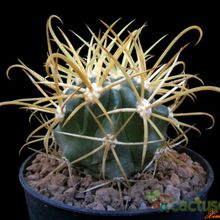 Light-Temperature:
It needs full sun. It can tolerate sporadic light frosts. The lowest temperature (ºC) supported by this cactus is on average:: -4

Irrigation:
Moderate to plentiful in growing season and little to no winter.
Multiplication:
Seeds
Soil:
Use a very well drained substrate. Coarse sand or stone can be added to the universal substrate for good results.
Similar Species
Scientific name:

Ferocactus chrysacanthus
Synonyms:

Echinocactus chrysacanthus, Echinocactus rubrispinus, Ferocactus chrysacanthus f. rubrispinus.
Origin:

Mexico