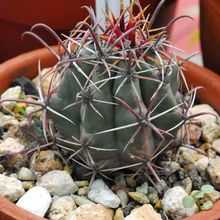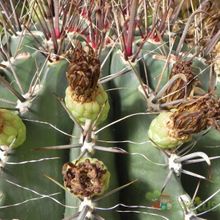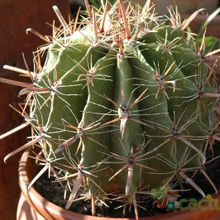 Light-Temperature:
It needs a lot of light to develop its typical spine. Protect in the shade during the hottest hours of summer. The lowest temperature (ºC) supported by this cactus is on average:: -2

Irrigation:
Let dry between waterings. During hot weather, you may need to water your plants more often as long as the plant is actively growing. Avoid watering in winter.
Multiplication:
Seeds
Pests:
Mealybugs, scaly insects and mites.
Soil:
It grows well in rich, well-drained soil, such as clay, pumice, lava sand, and only a little peat or leaf mold, but it is not picky about the soil.
Similar Species