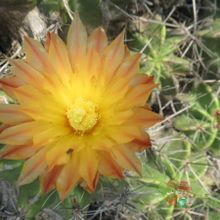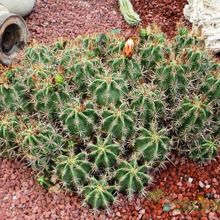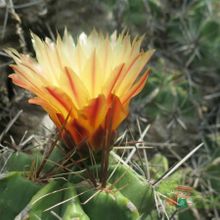 Light-Temperature:
Full sun. It can tolerate light sporadic frosts. The lowest temperature (ºC) supported by this cactus is on average:: -6

Irrigation:
Moderate during the growth cycle. In winter, keep completely dry at 10 degrees centigrade.
Multiplication:
Seeds or offsets.
Pests:
Mealybugs, mites, spider mites.
Soil:
Suitable for any rich, well-drained soil.
Scientific name:

Ferocactus robustus
Synonyms:

Echinocactus agglomeratus, Echinocactus rafaelensis, Echinocactus robustus, Echinocactus robustus var. monstruosus, Echinocactus robustus var. prolifer, Echinocactus subuliferus, Echinofossulocactus robustus.
Origin:

2399/5000 South central Mexico (Puebla, Tehuacán).
Blooms