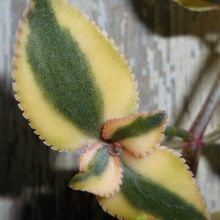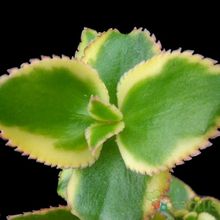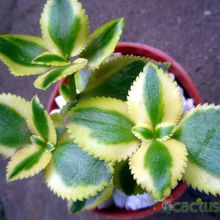 Light-Temperature:
They need full sun or bright light but avoid direct sun in summer. Protect from frost. The lowest temperature (ºC) supported by this cactus is on average:: -5

Irrigation:
Provide some water throughout the year. Keep moist during the summer. In the winter months, water only when the soil is completely dry.
Multiplication:
They are easily spread by removing shoots. They can also be grown from seed.
Pests:
sensitive to mealybugs.
Soil:
They prefer a very porous potting mix to increase drainage. An acid soil is ideal.
Scientific name:

Crassula sarmentosa fma. variegada
Synonyms:

.
Origin:

Cultivated in a nursery
Natural Habitat:

The natural species comes from the coastal area of ​​central KwaZulu-Natal and, separately, near Knysna.
Blooms