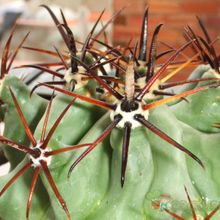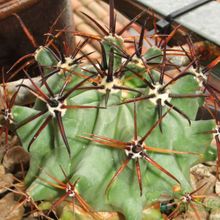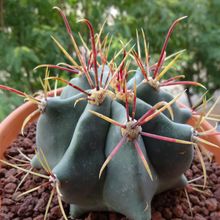 Light-Temperature:
It needs full sun. Keep dry at 10 degrees centigrade in winter. It can tolerate sporadic light frosts. The lowest temperature (ºC) supported by this cactus is on average:: -5

Irrigation:
Water once a week in growth period. In winter little to none, so that it goes into rest and an abundant flowering is obtained.
Multiplication:
Seeds
Pests:
Mealybugs. Mites. Scaly insects.
Soil:
Use a sufficiently porous substrate to obtain good drainage.
Similar Species