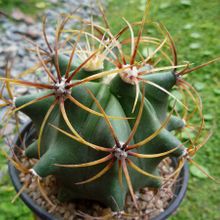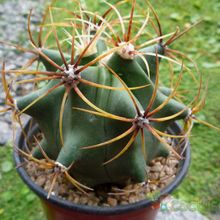 Light-Temperature:
They need a lot of light to develop their typical spine. Protect in the shade during the hottest hours. It is resistant to light frosts. The lowest temperature (ºC) supported by this cactus is on average:: -5

Irrigation:
Water regularly during the summer as long as the pot is allowed to drain. You should avoid getting the body of this plant wet. Let dry between waterings. In winter little or no watering.
Multiplication:
Seeds are the only way to reproduce, remembering that seedlings do not like strong and dry light conditions and must be replanted frequently.
Pests:
mealybugs, scaly insects, and mites
Soil:
It grows well in rich, well-drained soil, such as clay, pumice, lava sand, and just a little peat or mold, but it is not picky on the soil.
Similar Species