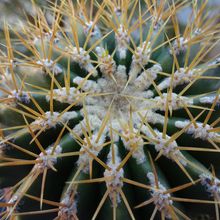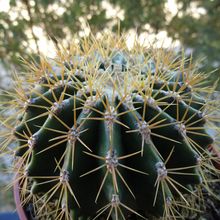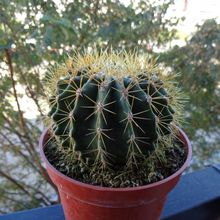 Light-Temperature:
It needs full sun. Keep dry at 10 degrees centigrade in winter. It can tolerate sporadic light frosts. The lowest temperature (ºC) supported by this cactus is on average:: -5

Irrigation:
Water once a week during the growth cycle. In winter hardly water at all.
Multiplication:
Seeds
Pests:
Spider mites, mites, mealybugs and scale insects.
Soil:
Use a soil with plenty of drainage. Add pebbles or coarse sand to a cactus substrate.
Similar Species
Scientific name:

Ferocactus schwarzii
Synonyms:

.
Origin:

Mexico (central and northern Sinaloa, Sinaloa) Altitude: 30 to 200 (-300) meters above sea level.
Natural Habitat:

The species is little known taxonomically and ecologically and probably grows in xerophilic scrub.
Blooms