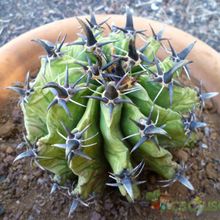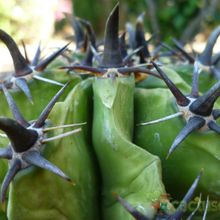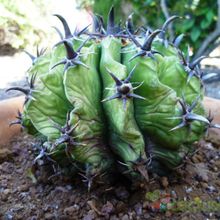 Light-Temperature:
Full sun, or half shade in summer if the place is very hot or bright. It can tolerate sporadic light frosts. The lowest temperature (ºC) supported by this cactus is on average:: -2

Irrigation:
Water regular during the growth cycle. Little to nil in winter.
Multiplication:
Seeds
Pests:
Mealybugs, scale insects and mites.
Soil:
any rich, well-draining soil, such as clay, pumice, lava sand, and just a little peat or mold.
Similar Species
Scientific name:

Ferocactus peninsulae fma. brevispina
Synonyms:

.
Origin:

.
Natural Habitat:

It grows in the sand on the slopes of the hills. It gets a lot of water in two months and a lot of sun all year round.