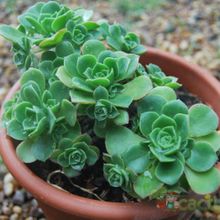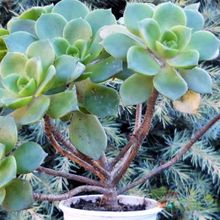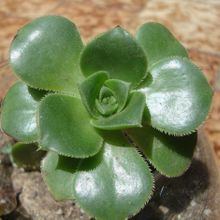 Light-Temperature:
Place it in semi-shade, so it receives a good amount of sun but not direct sunlight. The lowest temperature (ºC) supported by this cactus is on average:: 5

Irrigation:
Irrigation should be abundant but infrequent. The soil must always be dry before repeating watering.
Multiplication:
By cuttings or seeds in spring or summer.
Pests:
Aphids, mealybugs and fungi generally due to excess watering.
Soil:
Preferably light and well drained.
Similar Species
Scientific name:

Aeonium haworthii
Synonyms:

Sempervivum haworthii.
Origin:

Native to the Canary Islands in Tenerife.
Natural Habitat:

It is distributed throughout the Canary Islands, Madeira, Morocco and East Africa.
Blooms