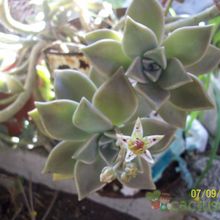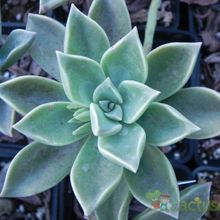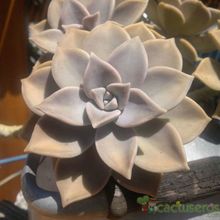 Light-Temperature:
Full sun or half shade. Ideal temperatures should range between 20 and 28°C. The lowest temperature (ºC) supported by this cactus is on average:: 7

Irrigation:
In warm seasons water the plant when the soil is completely dry, monthly at other times.
Multiplication:
seeds, leaves or cuttings
Pests:
Mealybugs. Coccidos
Soil:
The soli must have good drainage to avoid rotting the roots. Ideally, mix soil with small stones or coarse sand.
Similar Species
Scientific name:

Graptopetalum paraguayense
Synonyms:

Byrnesia weinbergii, Cotyledon paraguayensis, Echeveria weinbergii, Graptopetalum weinbergii.
Origin:

Mexico
Blooms