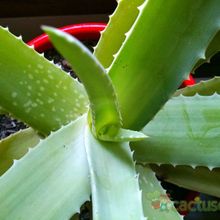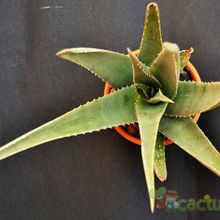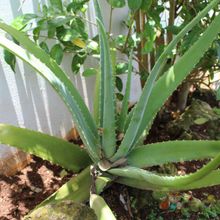 Light-Temperature:
It can grow in full sun, although a few hours of shade a day is recommended. They should be stable between 20 and 28 degrees Celsius. The lowest temperature (ºC) supported by this cactus is on average:: 5

Irrigation:
Water deeply but not often and only when the substrate is dry.
Multiplication:
By layering, they are extracted from the roots of the mother plant.
Pests:
very resistant to pests
Soil:
Use a slightly acidic PH for growth. The soil must be 100% permeable.
Similar Species
Scientific name:

Aloe vera
Synonyms:

Aloe barbadensis, Aloe barbadensis var. chinensis, Aloe chinensis, Aloe elongata, Aloe flava, Aloe indica, Aloe lanzae, Aloe perfoliata var. barbadensis, Aloe perfoliata var. vera, Aloe rubescens, Aloe vera var. chinensis, Aloe vera var. lanzae, Aloe vera var. littoralis, Aloe vulgaris.
Origin:

Africa
Natural Habitat:

It is very common to find in tropical Africa, the Mediterranean basin, Central and South America, the Caribbean, some localities in the United States and part of Asia and Europe.
Blooms