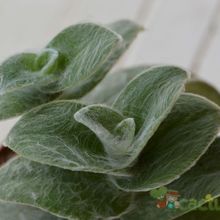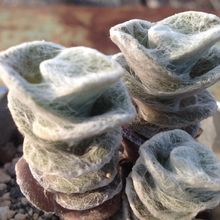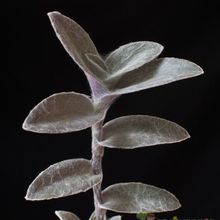 Light-Temperature:
Likes sunny and bright spaces. Protect it from direct sunlight during hot summers. Cultivate it in the open air only in places protected from cold drafts. The lowest temperature (ºC) supported by this cactus is on average:: 0

Irrigation:
Water moderately in the period of growth. In autumn - winter, reduce watering to avoid possible excess humidity. It is drought resistant.
Multiplication:
Seeds or cuttings making a diagonal cut below the knot of a stem, approximately 10 cm long and introducing it into a preferably sandy substrate, or by dividing the plant in spring or summer.
Pests:
Cottony mealybug, Aphids.
Soil:
It needs sandy soil, well drained and with leaf mulch.
Similar Species
Scientific name:

Tradescantia sillamontana
Synonyms:

Tradescantia pexata.
Origin:

Mexico
Natural Habitat:

Scattered wildly throughout most of America. Native to Mexico, with endemic characteristics in the dry areas of the region.
Blooms