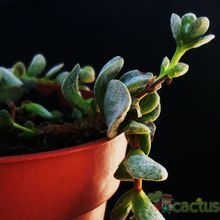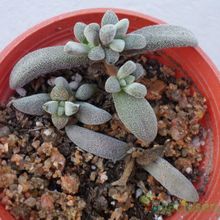 Light-Temperature:
They need full sun or bright light but avoid direct sun exposure in summer. Avoid shade. The lowest temperature (ºC) supported by this cactus is on average:: -5

Irrigation:
Keep well watered during the growing season in the summer but allow the soil to dry out completely between watering. Use much less water in winter.
Multiplication:
Seeds or shoots
Pests:
mealybugs
Soil:
Use a mixture designed for cacti and succulents
Scientific name:

Crassula namaquensis
Synonyms:

.
Origin:

Namibia and South Africa
Natural Habitat:

Grows among quartzite rocks