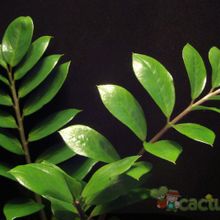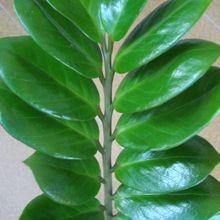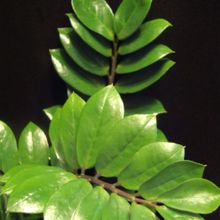 Light-Temperature:
Filtered sunlight or semi-shade is desirable. Do not expose to direct sun. The lowest temperature (ºC) supported by this cactus is on average:: 15

Irrigation:
Water generously in spring and summer but do not allow waterlogging. It can survive in partially dry environments.
Multiplication:
bulbs or by foliar cuttings
Pests:
Cottony mealybug that can cause black fungus.
Soil:
Can adjust to most types of soil
Scientific name:

Zamioculcas zamiifolia
Synonyms:

Caladium zamiifolium, Zamioculcas lanceolata, Zamioculcas loddigesii.
Origin:

Africa
Natural Habitat:

Su entorno original se encuentra en las regiones meridionales de África. Entre las zonas que más resaltan están Sudáfrica, Tanzania y Kenia. En su ambiente natural puede crecer hasta más de 1 m de altura.